Revitalise Your
Treasured Rugs
WE CLEAN, PROTECT AND REPAIR RUGS
TRUSTED BY RESIDENTS OF SYDNEY FOR OVER 40 YEARS
Rug Cleaning
Stain Removal
Water Damage Removal
Red Wine Removal
Blood Removal
Dye Run Removal

SALLY
Thank you so much for your wonderful service. I am over the moon with the quality of the clean! I'll be back.

NICHOLAS ROBSON
Our two large Robyn Cosgrove rugs – they look fantastic. Because they are both now clean, the original colours, although somewhat faded over time, are much more vibrant.

BEV, RYDE
Delighted with our clean rug. Excellent service. Thank You So Much!

Here's How Our State Of the Art "Rug Spa" Beats All Other Options!
Many people don't realise that the only way to completely clean and maintain high quality rugs is to carefully immerse them in water and begin a gentle cleaning process. Other options such as in-home rug cleaning from a carpet cleaner or DIY stain-removal sprays only superficially clean rugs and can do more harm than good. An expensive rug is an investment that you can ideally pass on to your children. Making rugs and carpets last for generations is our expertise. See how we make sure your rug is cleaner than ever: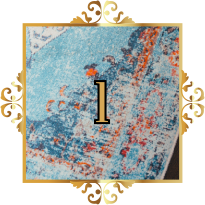 We assess your rug and consider the best care options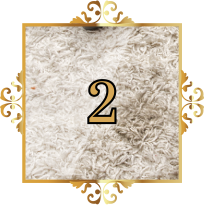 We remove as much dust from your rug as possible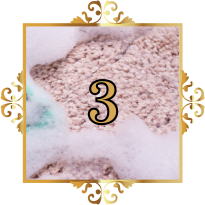 Your rug is placed in our rug spa for a deep cleaning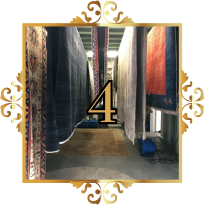 Your rug is placed in our centrifugal machine to remove ~ 90% of the water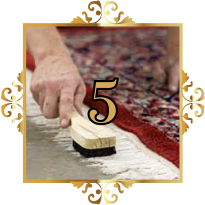 Now almost dry, we groom your rug so it's soft and fluffy then left to dry fully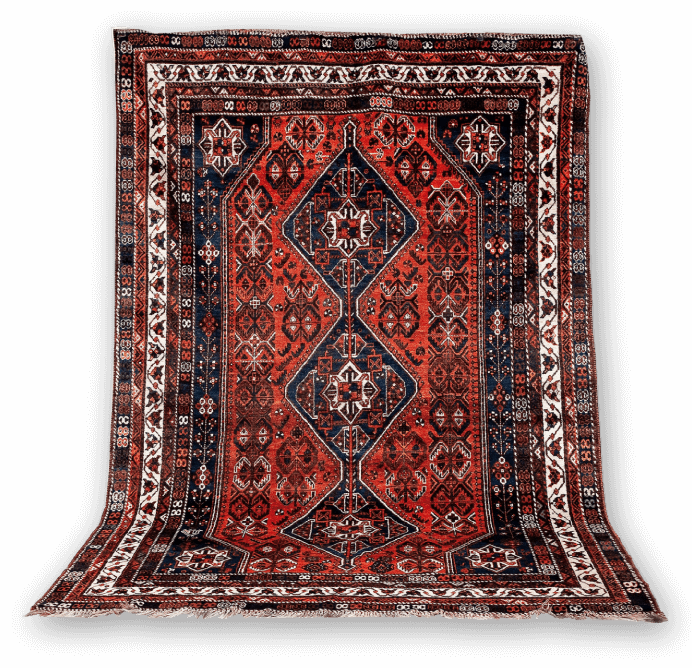 We Specialise in Cleaning and Repairing all types of rugs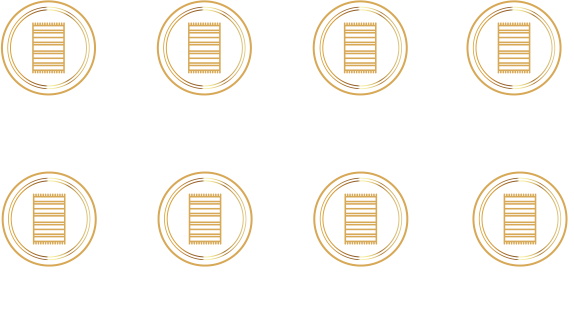 See Why We Are
Sydney's #1

Rug Cleaning Specialist
Over the past 40 years we've become one of Sydney's most respected rug cleaners, entrusted with rugs of staggering beauty and value. Watch this short video to see exactly how we've earned this reputation and more importantly, how it benefits you if you're needing your rug cleaned properly.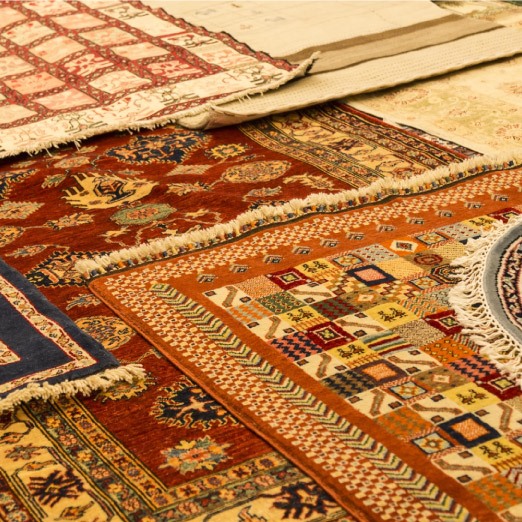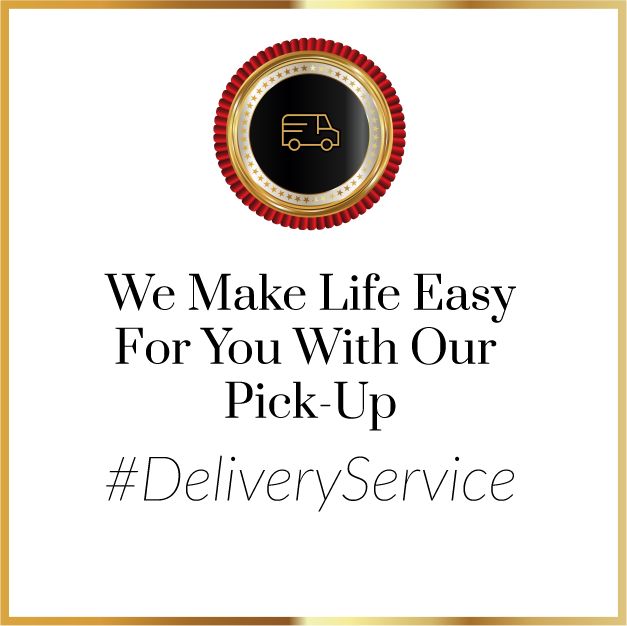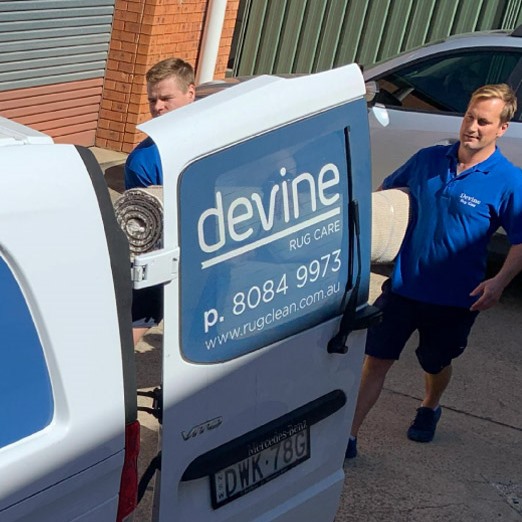 View Our
Black-Tie Services
Cleaned With Care & Attention
Devine Rug Care specialists will come to your home and carefully collect your rug for a gentle deep cleaning, bacterial sanitisation, and fibre protection application at our Rug Clean Centre.
With Devine, you won't need to lift a finger thanks to our team of rug tech specialists, who'll carefully move furniture to pick up and return your rug back to its original place, looking better than ever.

Don't Just Take
Our Word For It!
See what others just like you have to say about our amazing Black Tie services and the amazing results we're getting when cleaning and protecting rugs:
Steam Rug Cleaning Sydney
Best Rug and Carpet Cleaner in Sydney, Australia
Rugs and carpets are often subjected to high traffic, leaving behind build-up dirt, pet hair, stains and unpleasant odours. Whether your rug is an expensive one all the way from Morocco or a handmade one from a local artisan, it deserves proper cleaning and care. And Devine Rug Care is happy to provide that!
With over four decades of experience, we offer the best rug and carpet cleaning services in Sydney. With expert care and thorough cleaning, we nurse weary rugs and carpets back to life. Whether you're unable to remove tough stains or your pet had a little accident on your prized possession, we are happy to restore it back to its original condition.
Rugs come in all kinds of fabrics such as wool, silk, cotton and so on. As no two rugs are the same, that's why the same solution won't effectively clean every rug. Instead of trusting random products advertised on the Internet, let us take care of your precious rugs and carpets. Our experts first evaluate rugs to provide a custom rug cleaning solution. We are trusted experts for rug steam cleaning. Being the best carpet and rug cleaner in Sydney, we offer our exceptional services for rugs and carpets of all sizes and styles.
Handmade Rug Cleaners for Antique Carpet & Rug
Oriental and handmade rugs are absolutely gorgeous and can easily add a charming touch to any room. Different rugs are crafted with different weaving techniques and made with a wide range of materials. Whether your antique rug is a priceless family heirloom or imported from Asia, it needs the right care to maintain its beauty. Using unsuitable products or rough technique may permanently damage your delicately crafted rug.
Devine Rug Car specialises in antique rug cleaning as well as handmade rug cleaning. We use expert techniques to clean matted and grimy rugs and carpets. You can rely on us to use high-quality and effective products to restore your rug's pristine condition. Feel free to contact us for any questions regarding our rug cleaning service.
Fibre Protection:
A Smart Investment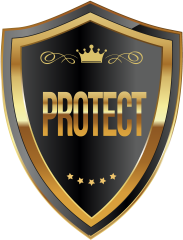 Devine specialises in not only the cleaning of precious rugs but also in the protection of these rugs too. By protecting the fibres of your rug, the sun won't fade your rug and spills are far less likely to take hold, giving you time to get napkins or a cloth to gently dab away the liquid without it making a mess.
Click here to learn more.
Protect Your
Family From The
Spread of Bacteria
Rugs are a hotbed of microbial and bacterial activity, which is why it's important to get your rugs cleaned professionally if you don't want your family's health put at risk. See how we can help by clicking here.

Summary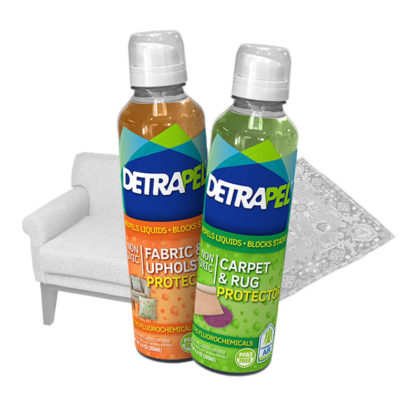 Author Rating
Brand Name
Product Name
Price
Product Availability