Pet Urine Rug Cleaning Service

We're One of Sydney's
Biggest Rug Cleaning Facilities
Rug Cleaners for Pet Urine & Odour Removal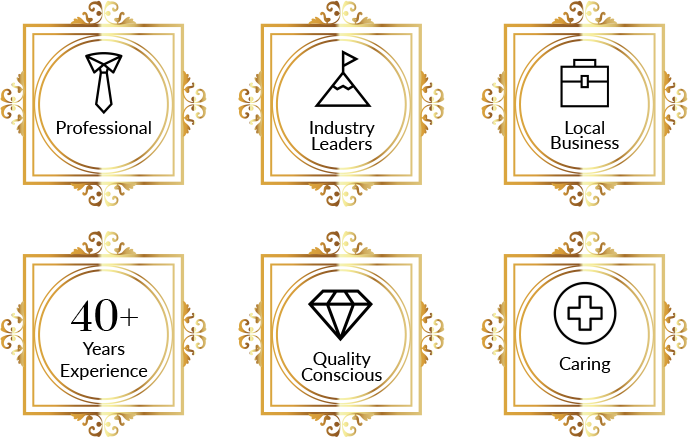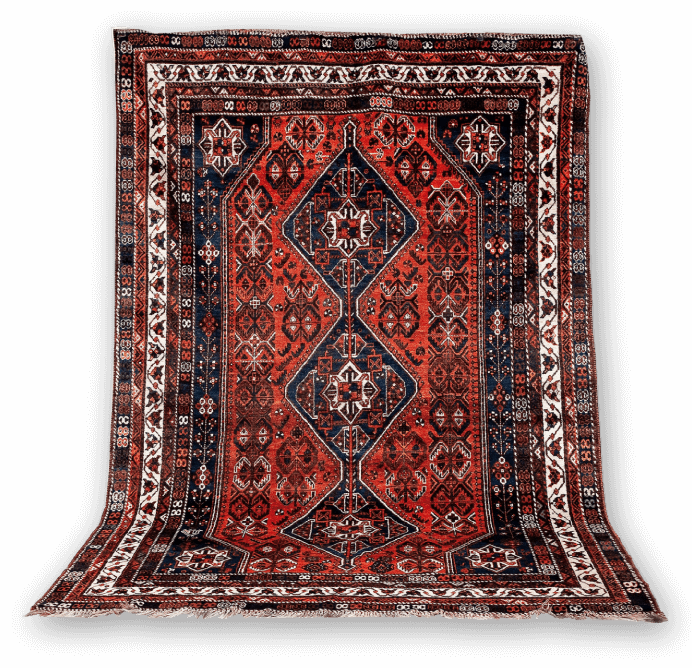 Decades of Practical Expertise Cleaning and Repairing All Types of Rugs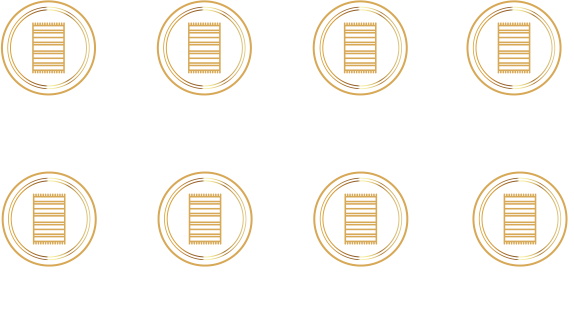 Frank and Raja Devine have been in the carpet cleaning industry for over 40 years and in this time, they've created a reputation within the Greater Sydney Area as the 'go-to' rug cleaning specialists. They truly care for rugs & carpets and pride themselves on their fibre origin and treatment knowledge, allowing them to provide the best possible cleaning, treatment, and stain protection with every job. Frank and Raja have built a team around them who are as passionate as they are, and together, they're ready to help you remove all stains from your rug.
Devine Rug Care are experts when it comes to removing pet urine, red wine, and stains, alongside providing rug or carpet fibre protection, keeping it dry and fixing water damage.
No one does it better.
While it's true that we work incredibly hard to make sure your rug or carpet gets the best treatment possible, we also go 'above and beyond' with our pick-up and delivery services—even moving furniture and placing your rug right where it was before it went for cleaning.
We understand fibres.
Which means we know how to get the best result for your rug without any risk of damage or your colours being altered. Whether it's a rug cleaning pet urine requirement or a wine stain that you want to get rid of, we have the best solution for your rug's fibres.
We know that details matter.
Whether you have an $800 rug or an $80,000 rug, we know how to bring the best out of the fibres and colours. It's this attention to detail and workmanship that we're known for.
We've got over 30 years of industry experience.
We use this experience to help inform the stain cleaning work we do on your rugs and it means we can provide recommendations with certainty.
We're honest, reliable, and professional.
It's why clients continue to trust us for years and pass on our details to their friends and family. We truly care about your rugs & carpets and remove all stains from all dirty areas.
Protection & Sanitisation
By protecting the fibres of your rug, the sun won't fade your rug and spills & urine stains are far less likely to take hold, giving you time to get napkins or a cloth to gently dap away and remove the liquid without it making a mess. In addition, your rugs can also become hotbeds of microbial and bacterial activity, which is why it's important to get your rugs cleaned professionally if you don't want your family's health put at risk.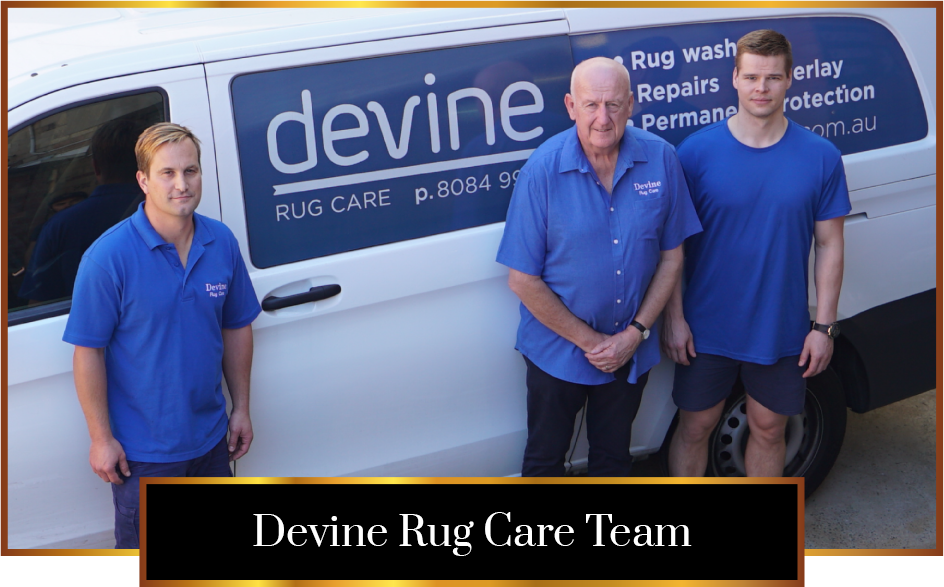 The team pride themselves in their colouring process for rugs and carpets that have dye run. When some rugs get over wet or are water damaged, the colours can become unstable and run into each other (colour run) ie red or dark blue can run into the white or cream patterns in the rug. Devine Rug care uses a specially made stripping agent which will remove the colour run and return the white pattern back to its original state.
Silk Rugs
Moroccan Rugs
Indian Rugs Chinese Rugs
Afghan Rugs
Oriental Rugs
Persian Rugs
Wool Rugs
Cotton and cotton blended Hand-woven
Knotted and machine made rugs
Short or long haired shag rugs
Tribal Rugs
Tibetan Rugs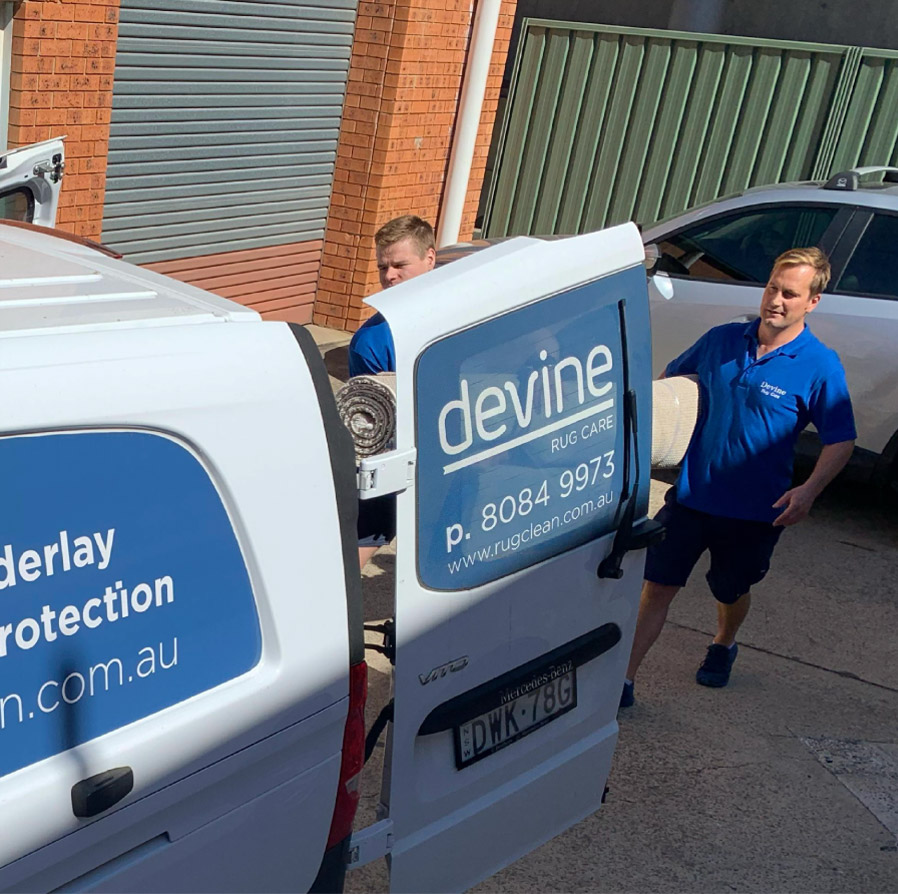 Don't Just Take
Our Word For It!
See what others just like you have to say about our amazing Black Tie services and the amazing results we're getting when cleaning and protecting rugs:
Is your little furry friend guilty of leaving urine stains on your precious rug or carpet? Accidents can happen, and we are here to assist you.
We will collect your rug from your home and deliver it back dry and clean after cleaning urine stains and odour.
While there's a lot of products available on the market to remove pet urine smell, these often fail to remove the enzymes that keep bringing your pet back to the same spot over and again.
Devin Rug Care provides deep carpet and rug cleaning that gets rid of the smell and the enzymes without affecting the quality of the fibres.
We specialise in removing pet urine and urine stains from all types of rugs, even the antique and fragile ones.
Rug Cleaners for Pet Urine & Odour Removal
We have been cleaning rugs and carpets for over 40 years. We know what it takes to remove a pet urine stain as well as the odour from your affected rug.
In case you spot a pet urine stain on your rug or carpet, call Devin Rug Care to remove the stain and have it cleaned thoroughly and get rid of the unpleasant stains and odour.
How to Remove Pet Urine & Odour from Rug
We will bring your rug to our rug spa centre where we wash and sanitise your rug gently yet thoroughly. Washing will remove the urine stains and odour from the fibres. The rug/carpet will be then put in the centrifuge machine for rinse and spin dry. We will then groom and treat the rug with conditioner and leave it to dry overnight.
Give us a call today to schedule a pick-up at a time that is convenient for you.