Rug Repair And Restoration
Available Now: Protect Your Rugs and Carpet From Stains and Sun Damage
Protect your rugs from stains such as red wine, soft drinks, and even pet urine, PLUS stop damage occurring to your rug from the harsh Australian sun with Devine Rug & Fibre Protection. This non-toxic and non-allergenic protection formula is an essential treatment to have with all your rugs. It's colourless, odourless, and doesn't feel like anything—it's practically 'invisible'.

You'll be able to easily blot away spills, stopping most stains from ever happening

Your rug won't fade, and colours won't look dull or lacklustre

Quick, easy, and affordable—it's a 'must' for any rug in your home
Protection From Spills And Other Stains
Whether you have young kids, pets or if you live by yourself, rugs and carpets are always subjected to all kinds of spills and stains. From spilled wine to pet urine, a variety of elements can cause permanent damage to your beautiful rugs. Even if you're careful about not spilling anything on expensive rugs, they are bound to get soiled with every passing day and lose their original appeal.
To enhance your rugs and carpets longevity, it's important to regularly clean and vacuum them. The more expensive is a rug, the more responsibility it comes with. Regular cleaning will make your rug free from trapped dust.
If you've accidentally spilled wine or anything else on your rug, then immediately blot the area with a damp cloth. Avoid vigorously rubbing the stain, which can fray the fibres and make the stain penetrate deeper. Gently blot and dab it to minimise the damage.
As soon as you buy a carpet, you should place a cleaning and maintenance schedule in place. By taking proactive measures, you can extend the life of your rugs and avoid permanent stains. Get Devine Rug Care's Fabric Protection to keep your rugs and carpets looking good as new.
How Our Fabric Protection Works?
Applying Fabric and Upholstery Stain Protection is crucial to keep your rugs looking fresh and free from stains. Our treatment repels liquid and makes it easier to blot any spills to prevent permanent stains. Also, it is harmless to humans as well as pets.
Devine Rug Care's Fabric Protector creates an invisible layer on rugs and carpets. This layer acts as a barrier between your rugs and dust, spills, stains and so on. As it holds off liquids, it easier to dab and wipe off any spills before they have the time to deeply penetrate the rug. Certain stains can be quite tough to get out. But not with our Fabric Protector! It eases the stain's hold and protects your rugs and carpets.
Instead of waiting for a disaster to happen, take preventative maintenance measures to protect your rugs from irreversible damage. Feel free to contact us for more information.
Benefits of Rug Repair And Restoration
Improve Durability
Using Devin Rug Care's Rug & Fabric Protector will extend the life of your rugs. Antique rugs and especially handmade rugs aren't cheap. With proper care and protection, they can last for several generations. And you can achieve that with our Rug & Fabric Protector.
Make Clean-Up Easy
Instead of searching the internet for stain removal concoction, our Rug & Fabric Protector makes clean up so much easier. If your house has a rug, you should be prepared to expect something to spill on it. Take precautionary maintenance measures by applying our rug protector.
Easy to Use
In between professional cleans, using our Rug & Fabric Protector makes it easy to clean rugs yourself.
Safe to Use
Our Rug & Fabric Protector is non-toxic and eco friendly. It's safe for children, adults and pets.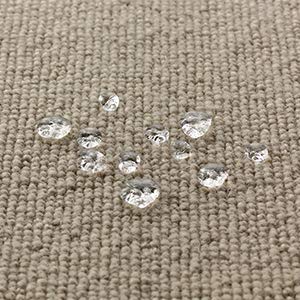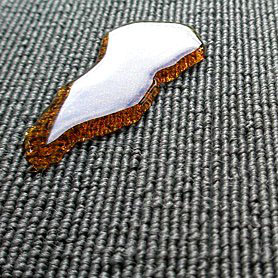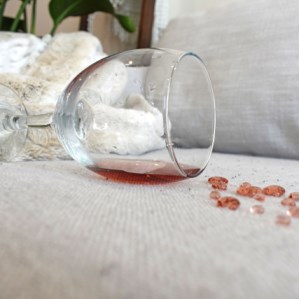 Frank and Raja! I couldn't believe how well the rug protection worked. I spilled some wine over my fluffy white rug on Friday. The rug is perfect still! Thank you so much!

I've got young kids and a dog and spills happen more than I'd care to admit (apple juice, water stains, pet urine…) it's very handy and I know my rug and carpets won't get ruined.

Rug protection!!! Why didn't I get this earlier! Brilliant idea. Thanks!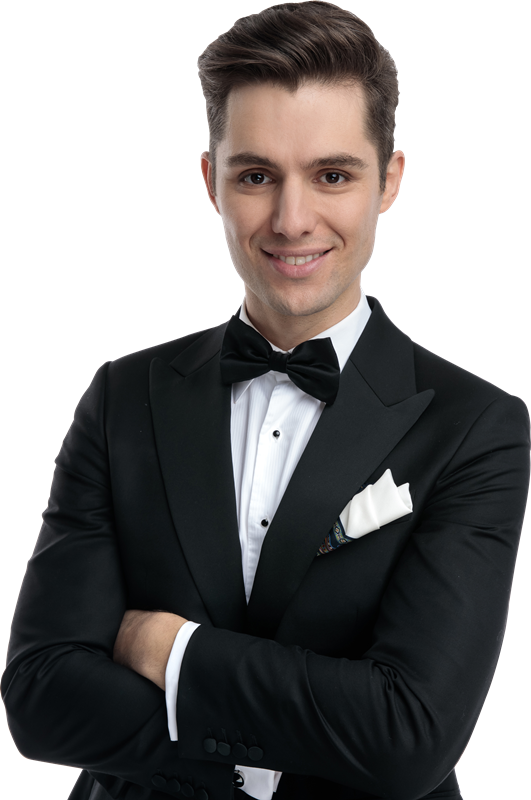 Get A Rug/Carpet Protection Quote Today
Answer these questions below and we will send you a quote today….
Summary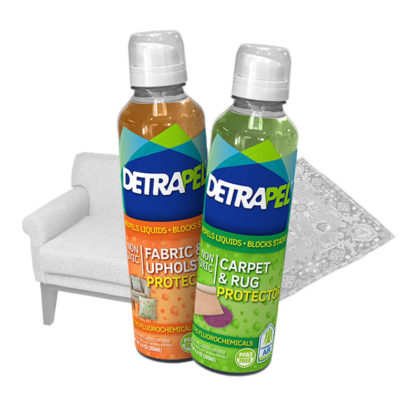 Author Rating
Brand Name
Product Name
Price
Product Availability