We all love to eat good food. But, with good food also comes pesky stains if you happen to spill some of them on your beautiful carpets or rugs. Meal stains are possibly the hardest to deal with because they form greasy marks on your carpets & rugs. However, there is not just one meal stain that you have to worry about – in fact, there are five types of meal stains that you should know about.
Therefore, to help you know more about some of the worst meal stains out there, we at professional rug cleaning in Concord, have made an extensive list that you should go through in its entirety. So, without wasting further moments, let's jump on our topic of the day.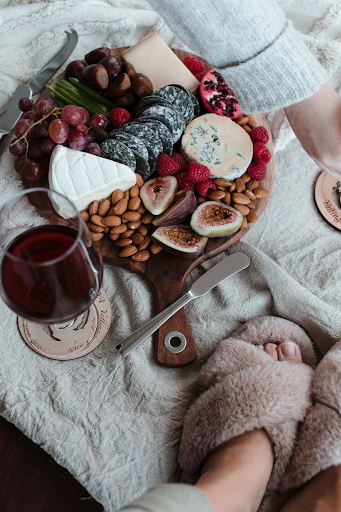 Learning About The Worst Meal Stains On Your Rugs & Carpets
Butter is the staple of any dining table out there and is used in many food recipes. The ideal way to deal with butter stains on your carpets & rugs is by treating the stain as soon as it occurs. The best way to remove butter stains is using some amount of dishwashing soap and rubbing it onto the stain. Once the soap gets absorbed into the stained area, proceed to rinse the area with cold, running water. 
When eating, gravy can easily spill from food plates onto your carpets or rugs. Gravy is generally a mixture of grease along with proteins. Eliminating gravy stains isn't easy. However, if you can perform spot cleaning by using a strong carpet cleaning agent, then such stains will be possible to remove. 
Cranberries can easily leave a bright, red stain on your gorgeous carpets or rugs. The proper way to deal with cranberry stains is to perform spot cleaning, otherwise, the stain will set inside the carpet fibres forever. Therefore, we suggest being extra careful when consuming cranberry recipes or cranberry juices around your rugs & carpets. 
Even though your pumpkin pie may look very delicious, it can easily stain your carpets & rugs. Since pumpkin pie is mostly solid, any spill must be first scrapped out of the carpet fibres before you can proceed to apply your cleaning agent onto the same. According to a professional service provider for Persian rug stain removal service, ensure that you avoid spreading the stains or pushing the stains deeper into the carpet fibres when scrapping.
Almost similar to cranberry stains, red wine stains are also notorious for making your carpets & rugs look messy and damaged (especially if the carpet is light coloured). Ensure that you use cleaning agents to blot the red wine stains along with a clean white cloth for blotting. Avoiding such an issue can lead to permanent staining.