What is Microseal?
It is a liquid spray, applied by an Authorised Applicator company – Devine Rug Care, which is a non toxic, non allergenic protection formula for
permanent stain protection and sun fade protection.
No, it's not Scotchguard, which needs reapplication after cleaning, it is a penetrator fabric & Surface protector
Microseal is a once only application protection which provides a lifetime of protection to all rugs, fabrics, wool, carpet, rug, leather and suede.
MicroSeal dramatically increases the life of all natural and synthetic fabrics & hides.
It has been used for over 30 years worldwide. Originally developed by researchers in London, England to imitate the natural protection of sheep's wool, its unique formula requires a perfect balance of high grade ingredients along with a trained and practiced manufacturing process.
Why is Devine so excited about Microseal?
There is nothing like Microseal in the market. We have been testing it on our rugs with red wine, and on our own leather chair by taking pen to it – the results are outstanding.

Many of our clients come to us with rugs which have faded and could have had a better life if they were protected with Microseal. (Raja)
Coffee, Red Wine – what happens if it is spilled on your rug? Check out this video from Microseal Boston:
Not convinced how amazing this product is and how it will protect your precious rugs for their whole lifetime from the sun, wear and tear and dirt?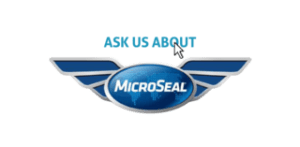 Check out the official Microseal site for more amazing details – and then come back to us to allow us to give you a quote!